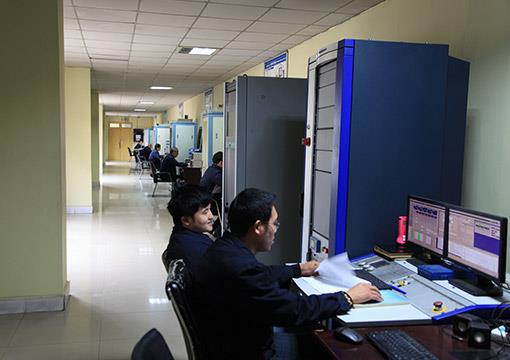 InMarch of 2004, Technical Center of the company was authorized as "National EnterpriseTechnology Center"and has the ability to develop independently in overall process, such as enginedesign, trial manufacturing, test and calibration.
InFebruary of 2007, laboratory of the company was authorized as "National Laboratory" and was equipped with integrated managementteam, engine test group, OEM test group, overhauling and analysis and NVH teamto perform 68 tests on various performances, such as OEM dynamic property,economical efficiency, noise, vibration and engine bench. The company owns testreports sighed by "authorized signatory of national laboratory" and receivesinternational recognition. Covered area: 2100 square meters. Fixed assets: 50mRMB. The laboratory performs technical and development cooperation with BMW,IAV, AVL, FEV, DELPHI and BOSHI, as well as technical exchanges with TsinghuaUniversity, Tianjin University, China Automotive Technology and Research Co.,Ltd. to constantly improve its detectability and ensure internationalsynchronization of test levels.
Currently,Technical Center and laboratory of the company own more than 180 researchpersonnel with 14 years' industrial experience on average, undertake and participatein various national "863 projects" in succession, own 5 national key newproducts, acquire 139 national patents and 134 technological innovationachievements.